What this eBook includes!
What makes SEMrush so unique? What makes it a preferred SEO tool of marketing experts around the world? We try to explain that in this brief introduction.
In this section, we'll examine 15 ways you can use SEMrush to instantly improve your site's SEO and drive traffic to your site.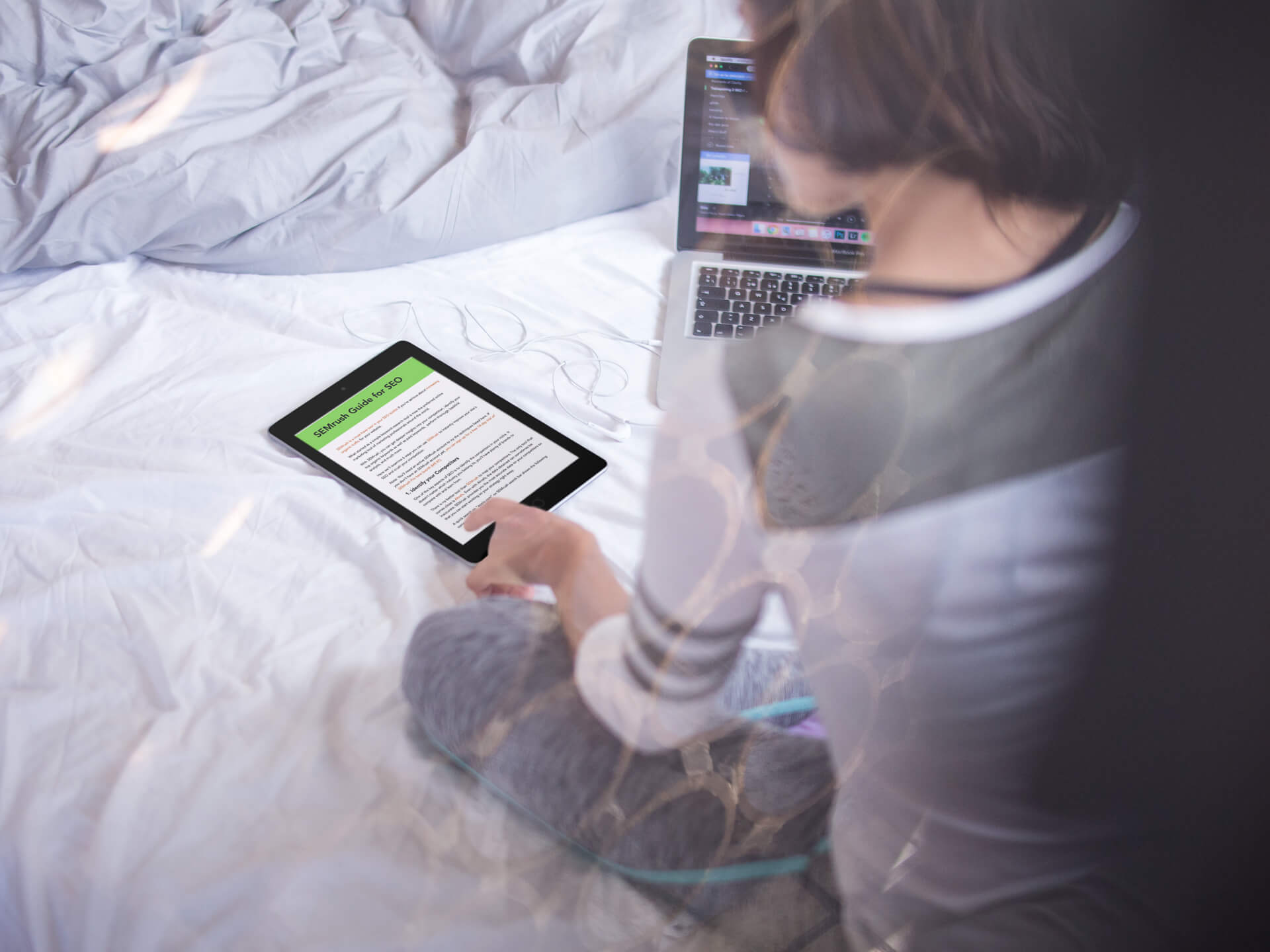 1. Introduction: Why SEMrush?
In this section, you'll learn how you can leverage various tools within SEMrush to do competitor analysis and outrank your top competitors in SERPs.
3. SEMrush Guide for Competitor Analysis
In this section, we'll evaluate the key features of these lesser-known SEMrush tools in detail and examine ways to improve your content marketing strategy.
4. SEMrush Guide for Content Marketing
If you're not an SEMrush subscriber yet, grab your 30-day free trial of SEMrush Pro and get access to all the tools and features within the SEMrush toolkit. Successfully implement all the action items in this eBook and save $99.95 on your total bill.
If you'd like to learn more about SEMrush and see how it compares with other popular SEO tools like Ahrefs and Moz, you'll find links to in-depth comparison posts on 99signals.
5. Exclusive SEMrush Offer & Further Reading